Development of Nitrocellulose-based Propellants With Natural Stabilizers
Keywords:
Nitrocellulose, Stabilizers, Green propellant, Prediction, Toxicity
Abstract
Traditional stabilizers for nitrocellulose-based (NC-based) propellants are known to have carcinogenic, mutagenic and toxicity to reproduction potentials. Therefore, the replacement of these stabilizers in the propellants formulations is necessary, but with no losses regarding stabilization efficiency and shelf life of propellant. In this context, NC-based propellants were prepared using the natural substances curcumin and guaiacol as stabilizers. The chemical stability of the samples evaluated by a heat-flux microcalorimeter (HFC) suggests that the new propellants are more stable than the traditional ones. Also, a complementary in silico analysis was performed on toxicity prediction software (LAZAR, Toxtree, VEGA and TEST) based on the similarity with substances contained in their databases. The results concluded that curcumin stabilizer presents no toxicity, while guaiacol can have carcinogenic and mutagenic potential.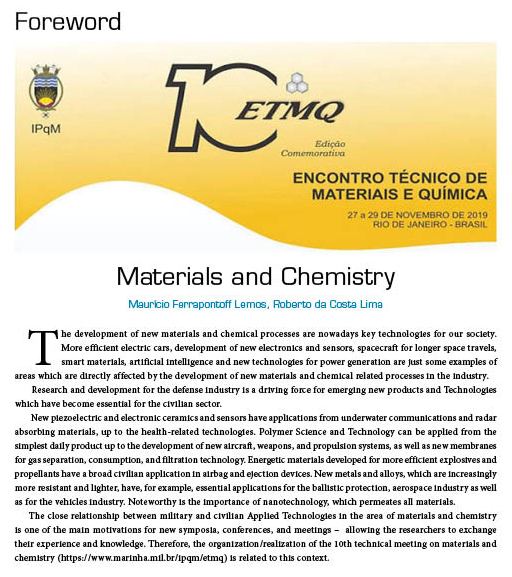 Downloads
License
This work is licensed under a Creative Commons — Attribution 4.0 International — CC BY 4.0. Authors are free to Share (copy and redistribute the material in any medium or format) and Adapt (remix, transform, and build upon the material for any purpose, even commercially). JATM allow the authors to retain publishing rights without restrictions.